Carrier's Infinity® System – complete comfort & control
It's time to rethink how you heat and cool your home. Lonestar Services has the latest technologies that:   
Remotely control your home's HVAC via your mobile devices

Control the temperature of each room in your home with "zoning"

Self diagnose to head off problems and maintain optimal performance

Intuitively adjust energy consumption to reduce monthly utility bills
Carrier's Infinity® System Control gives you all of that and complete control over the comfort and quality of your home's indoor air. 
You now can have multidimensional control over your home's HVAC system with the Infinity® System Control as the command center- it allows your equipment to be intelligent and powerful with the touch of a finger. You can control your entire system with ease and monitor the temperature in each room of your home with zoning capabilities. From the start, your energy consumption is monitored so you'll see how much you're saving down to the dollar. The Infinity control learns and adapts around the clock and instructs every part of your HVAC system to work together so that every component works together to create your optimal environment. 
Control humidity, indoor air quality, temperature…. or let the Infinity Control do the work for you with multi mode features and advanced "smart" settings. 
The ultimate combination of comfort and control is just the start- the Infinity® System Control acts as as tool of communication between you and Lonestar Services by allowing you to receive timely service support, remote diagnostics, and system updates- we take care of it for you without inconveniencing you and removing the guesswork of when to service. Access your home system via the mobile app to harness the latest technology and control with Carrier's  Infinity® System Control.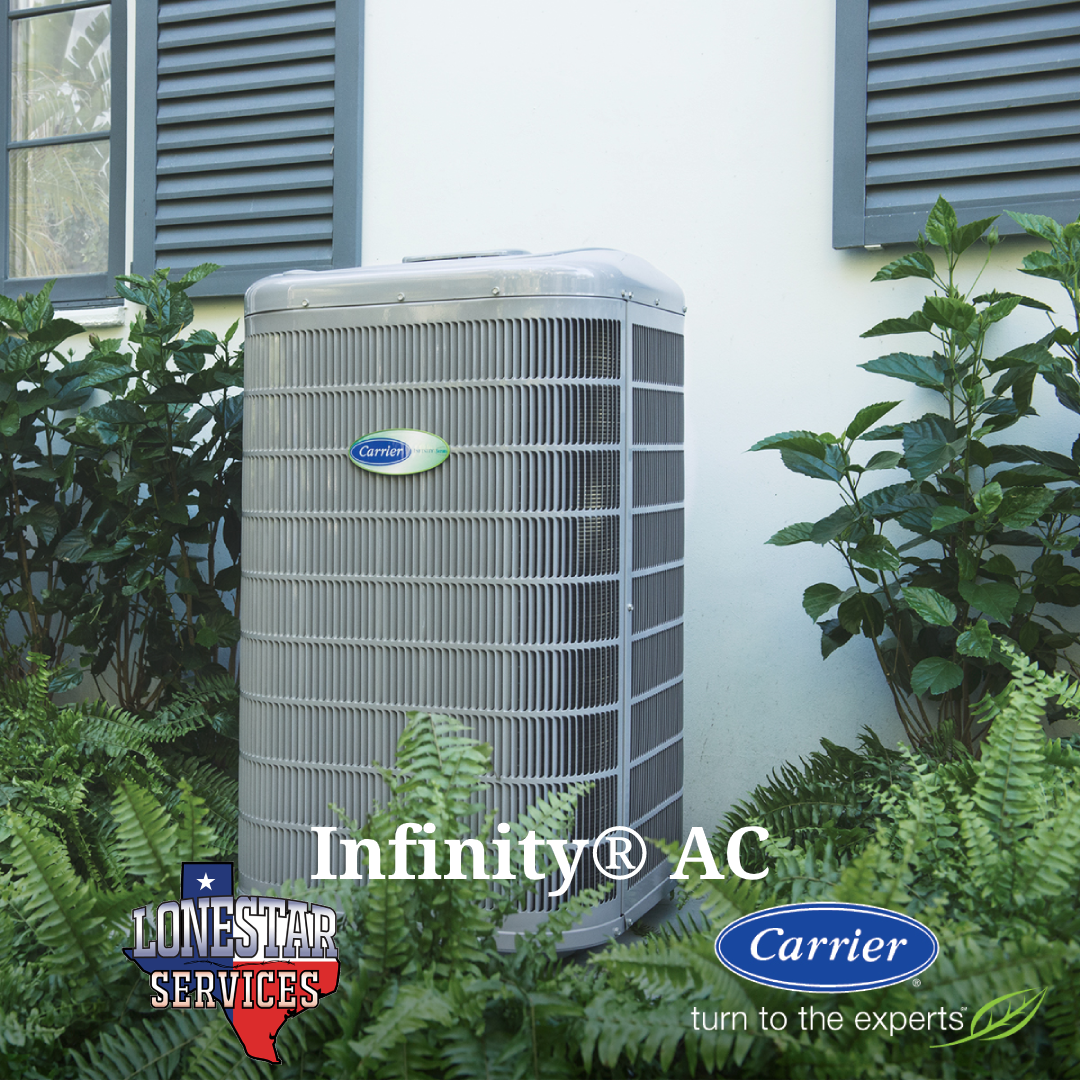 May 13, 2020
2021/04/15