Lonestar Services DONATING 4 REME HALO® ™ to area businesses
We've got BIG news!
We're DONATING Four (4) REME HALO® ™ In-Duct Air Purifiers in Response to Governor Abbott's Executive Order GA-34 and in coordination with the launch of the #HealthyPanhandle campaign!
Read our press release here for all the details but in short- if you're a Panhandle are business owner, this is for you! Lonestar Services is deeply invested in the health and wellness of our area for many reasons and are hosting a contest open to Panhandle businesses as a way to help keep the Panhandle area healthy and open for business.
The contest consists of a short application form with a few written answers- we want to see how a REME HALO® ™ can help our area fight airborne viruses by assisting our winners. This is not a popularity contest- recipients will be awarded based on a series of technical and spatial requirements, average flow of traffic, and how shutdowns affected their revenue.
Business owners interested in this contest should visit www.HealthyPanhandle.com for complete details and application; contest closes promptly at 12pm on April 19, 2021. Certain technical and spatial requirements and limitations are outlined in the official application as well as complete terms and rules. Recipients will be announced on April 26, 2021 and will be featured on #HealthyPanhandle marketing material.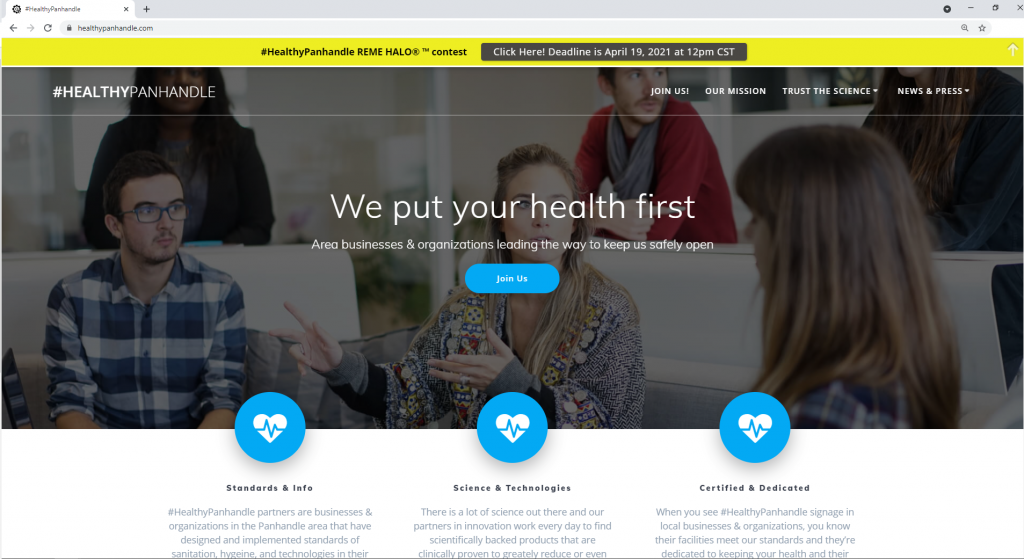 March 22, 2021
2021/04/15