Your health has always been a priority
Lonestar Services wants to emphasize our commitment to the health and wellness of our families and our community. During this unprecedented and difficult time in our country, we are doing our part to stop the community spread of COVID-19 but we will remain open for business.
Lonestar Services recognizes the constantly changing situation surrounding COVID19 and want our customers & partners to know we are taking extra steps in the fight to mitigate community spread of the virus:
Providing hand sanitizer to our field team
Wiping equipment with alcohol wipes before and after use
Encouraging members of our team to stay at home when they feel sick
We provide our technicians with protective face masks, hand sanitizer, and other disinfecting products. Lonestar Services continues to practice the social distancing and sanitation recommendations issued by the Federal Government, the CDC, and the World Health Organization.
Our office is closed as our staff is working from home but we are available to assist you with your HVAC needs. Lonestar wishes health and wellness to you and your loved ones!
We are all in this together.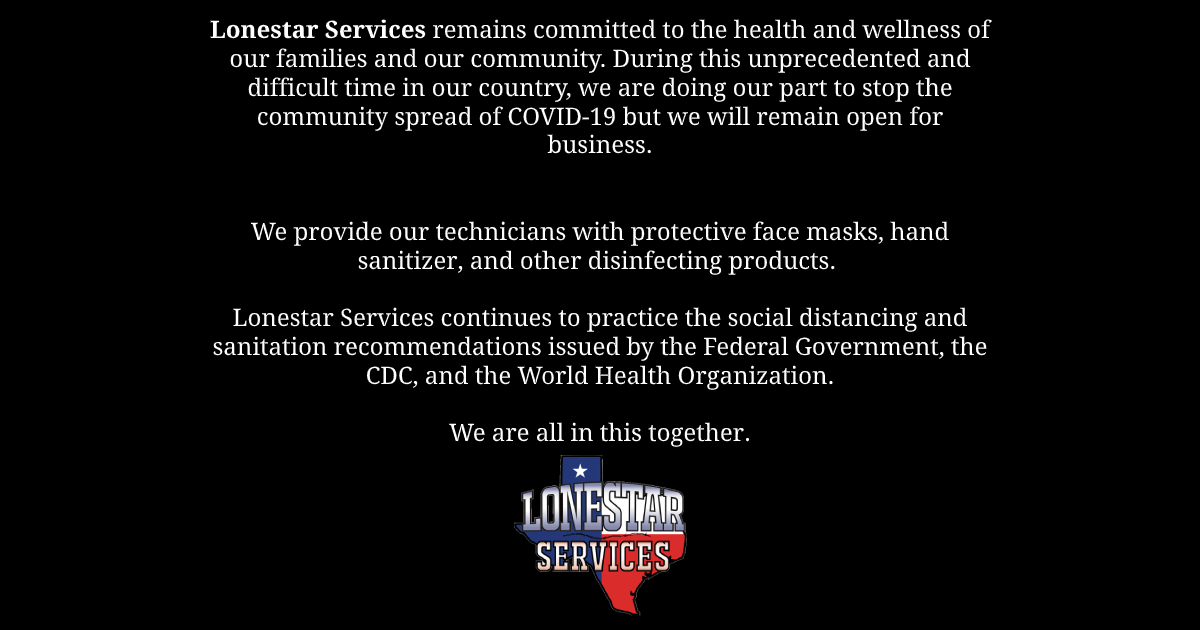 May 5, 2020
2021/04/15