Serving You With Honesty and Integrity
Trust Lonestar Services for all of your heating, cooling, and refrigeration needs.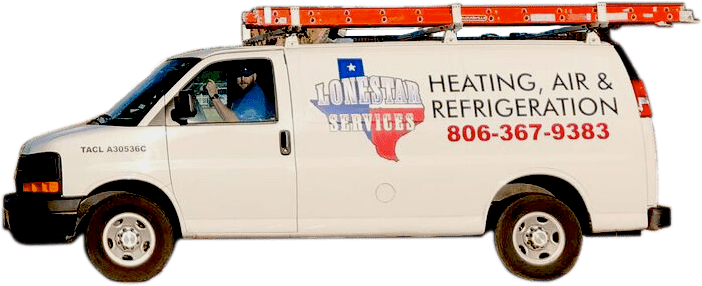 Reliable Heating & A/C Services
It's important to keep up with modern technology, and at Lonestar Services, we optimize the performance of vital equipment through diligent design/build, retrofit, timely maintenance, and skilled repair. We provide you with straightforward solutions to maximize energy efficiency while simplifying operation and eliminating issues. We put you in control and facilitate ease-of-management whether it's heating, cooling, air quality, refrigeration, or any HVAC services
For top quality HVAC repairs, maintenance & installations, call Lonestar Services!
Contact Lonestar Services at (806) 367-9383 and learn more about our helpful and cost-saving services, including home automation. We answer every challenge with prompt action, peak value, and exceptional job performance throughout Amarillo, TX and surrounding areas.
---
Central Air Repair, & HVAC Maintenance in Amarillo, TX
Heating & Air Conditioning
Amarillo, TX and surrounding areas
Established in 2010, Lonestar Services has developed into a premier residential, commercial, and industrial HVAC provider in Amarillo, TX and surrounding areas. We provide air conditioning installation and repair services, along with furnace maintenance, repair, and installation throughout Amarillo.
Further specializing in refrigeration and custom sheet metal fabrication, we offer a trusted and affordable source for a complete range of expert services. As a BBB accredited company, we focus on and uphold higher standards of customer service. By taking the time to learn and target your specific immediate and long-range goals, Lonestar Services strives to deliver the best possible return on your investment.
Central Air Repair,
2020/08/05